Have you had that annoying situation with your GoPro line mounted footage where you go into a trick the correct way up and exit upside down! This often requires more complicated editing or that annoying turning of the head to watch upside down 🙃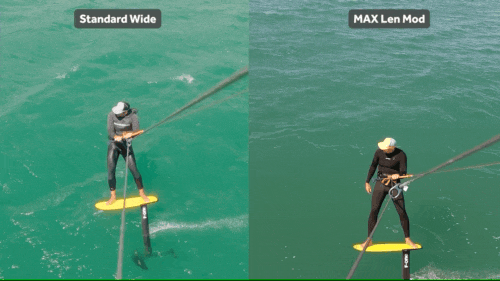 Thankfully the newer GoPro Hero's cameras (9 and above) have a great feature called the Max Lens Mod that will keep you upright in the shot whatever you do with the kite. Normally this requires an actual lens attachment BUT you don't have to use the lens attachment to get this great stabilisation feature.
If you are using a GoPro Hero 9 or 10 and submitting footage to me for Virtual Coaching then this setting should be used as it will make your footage far easier to review and it will match up with my library of GoPro Hero and Max footage. 
There are two ways to setup the camera:
Setup using the Quik app on your Mobile device
If you haven't already Install the

GoPro Quik app

and

pair it to your Hero camera

Tap the "Control Your GoPro" button and go throughout the sets to connect

Then tap the Wrench icon into the top right corner to change the GoPro preferences

Scroll down and switch on the two options for:

Show MAX lens Shortcut – which gives you the options to use this feature on the camera

Max Lens Attached – which activates the feature, even if the lens isn't attached!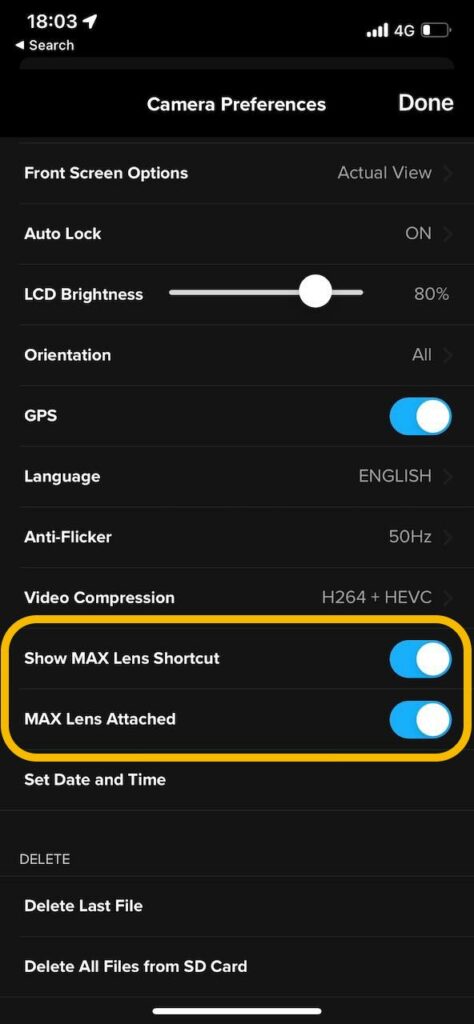 And you are ready to go.
On the camera you should see the main display showing the Max Video as your current camera settings: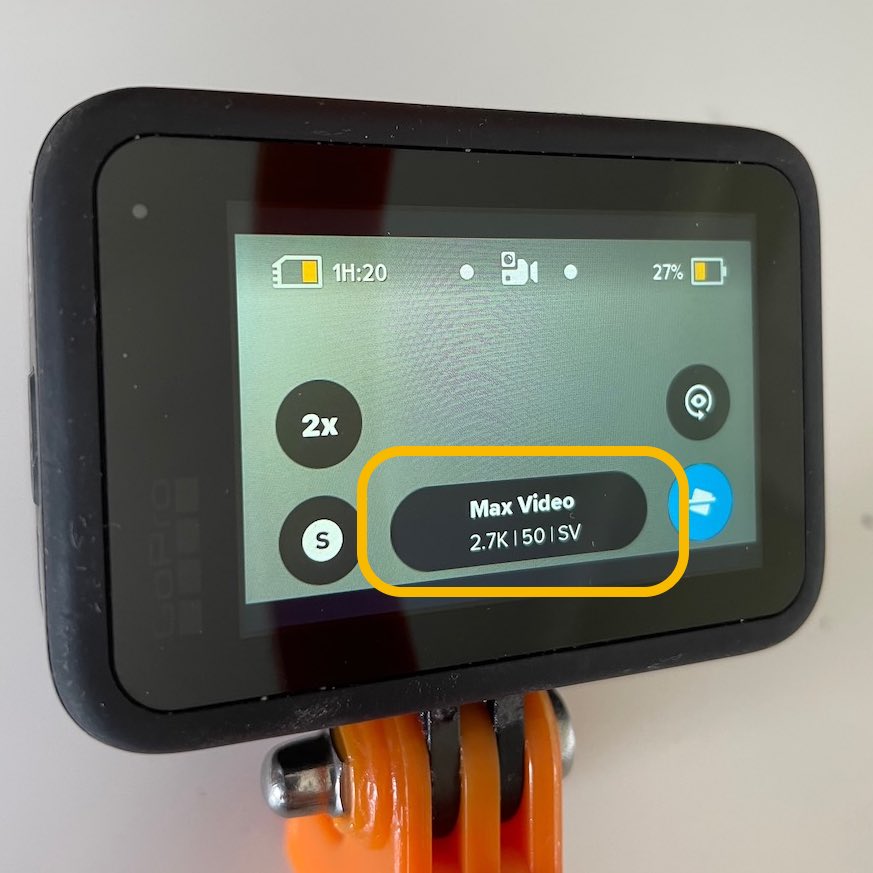 Setup directly on the Camera
On your camera go to your preferences

Tap on the Mods option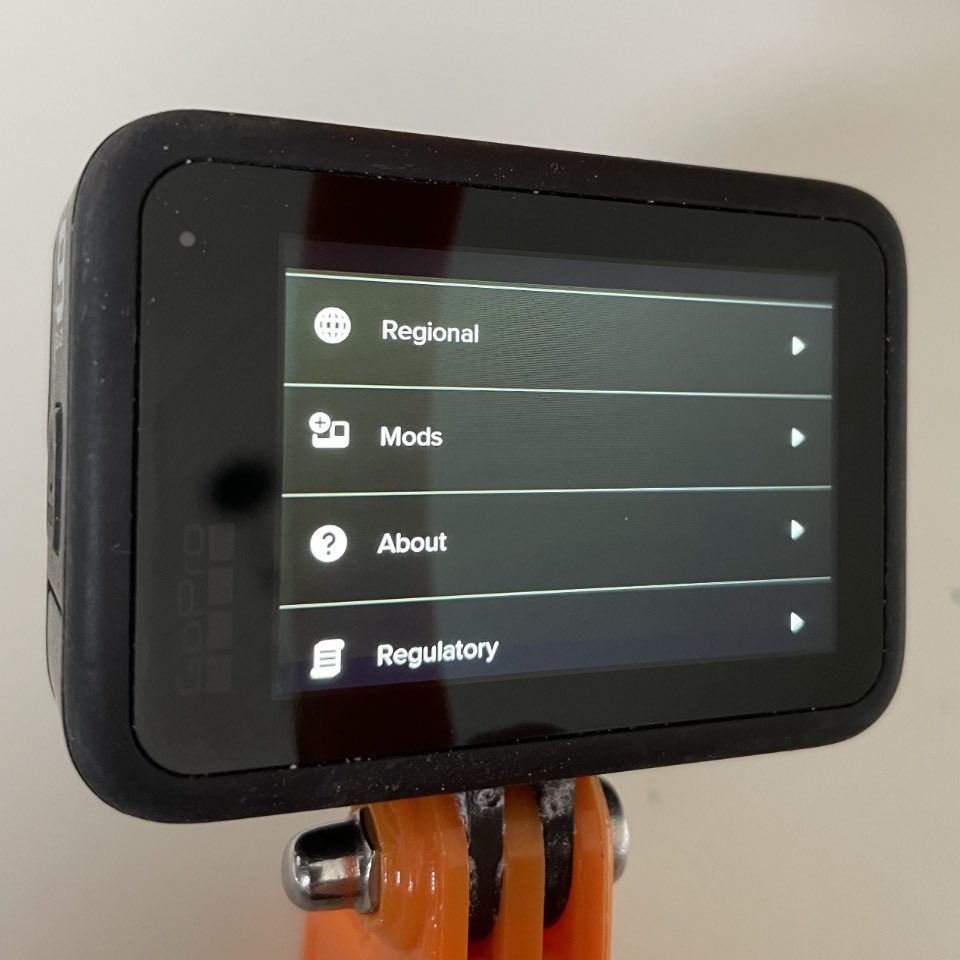 3. Then tap "Show"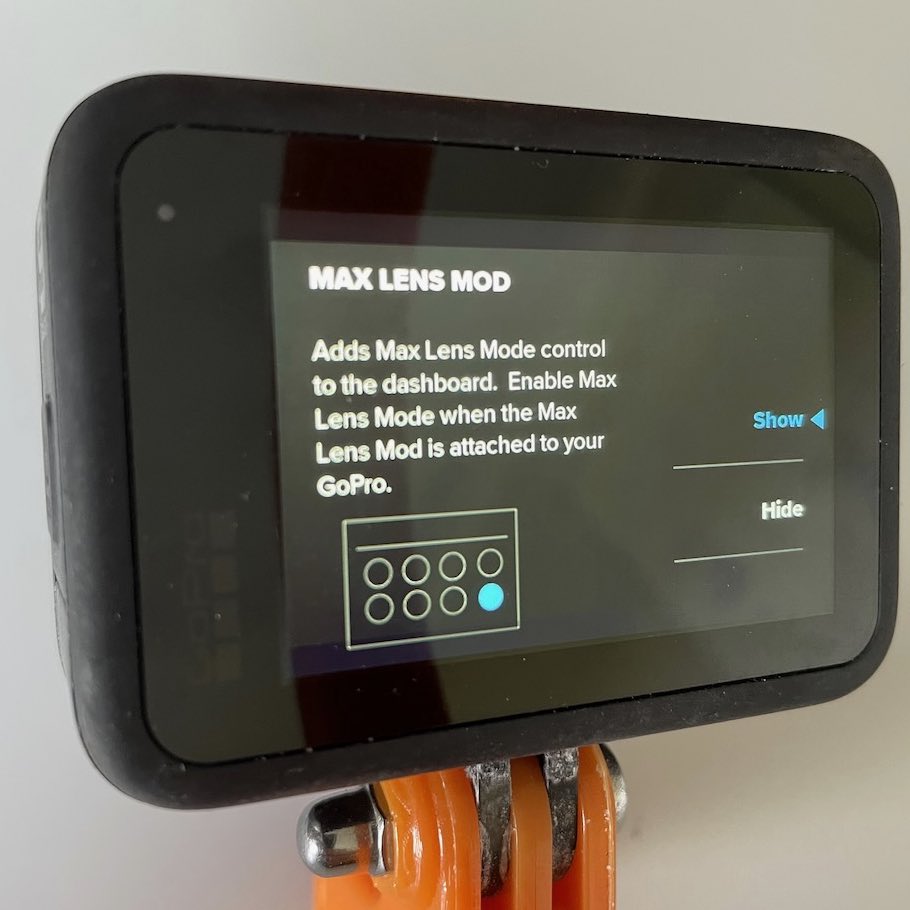 4. Now you can switch the MAX Lens Mod on and off whenever you swipe down into the main menu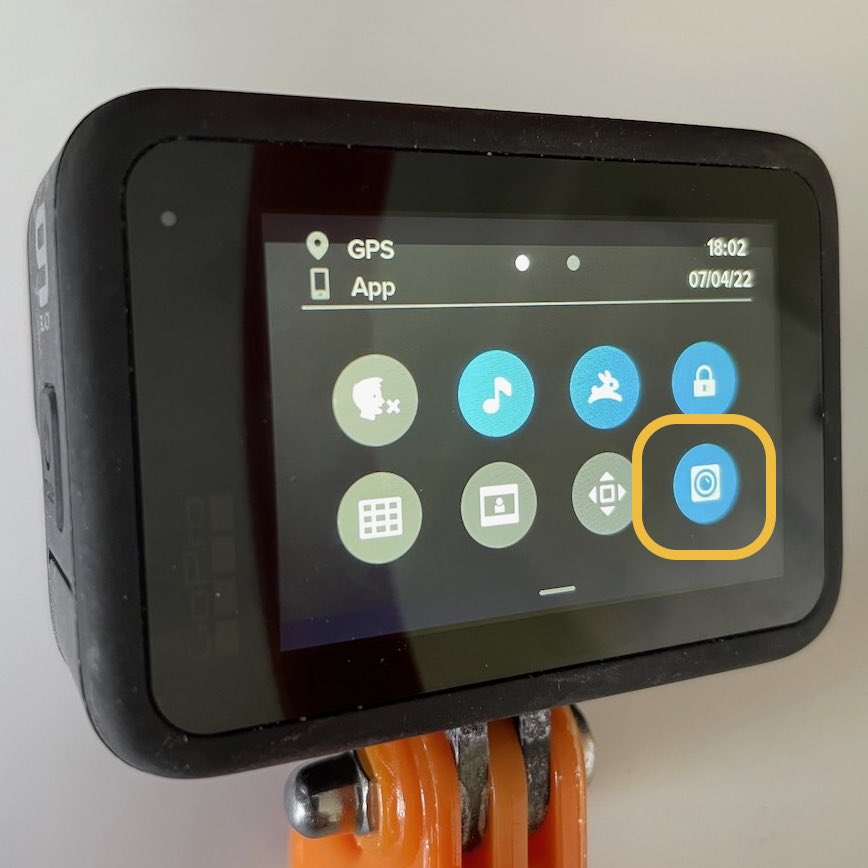 5. And you can change settings for the MAX Lens Mod in the usual way  by tapping the current video settings at the bottom of the normal display: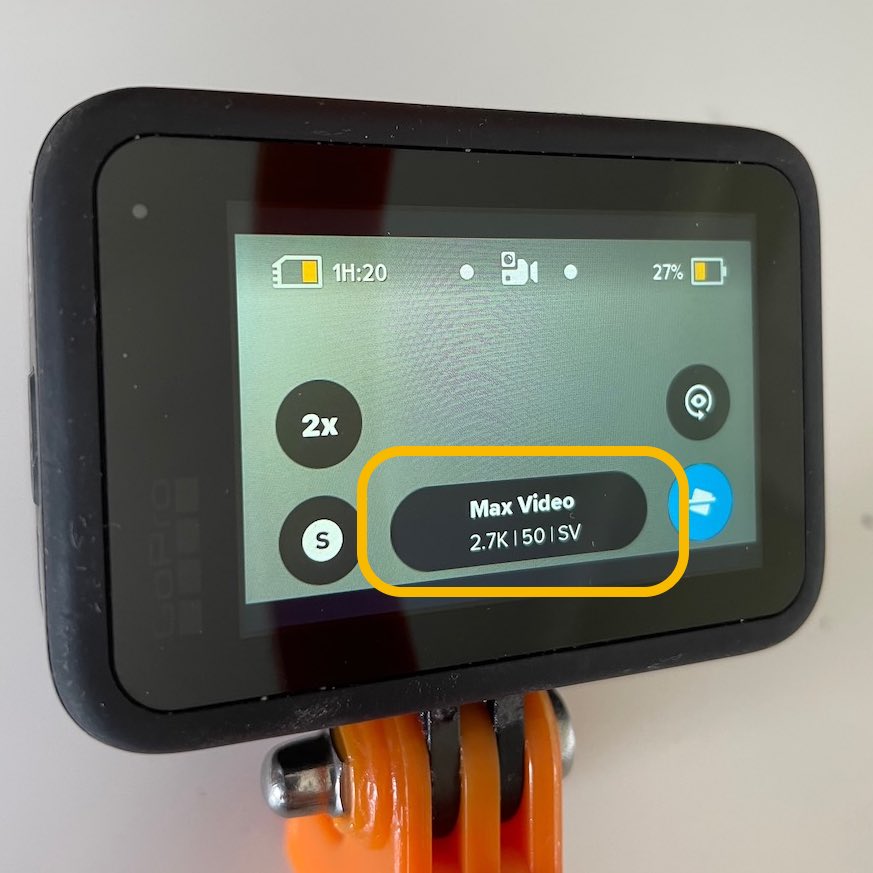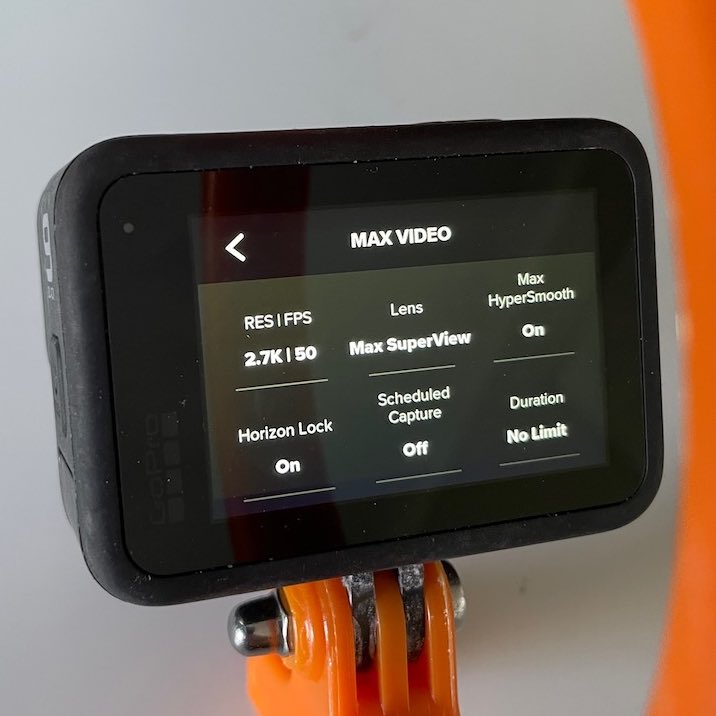 For virtual coaching 25 or 50 fps is fine along with 2.7K resolution. 
Line Mount on the Kite
If you haven't already then you can watch our "How to Film Yourself" video for general information on setting your GoPro up on a line mount.
The MAX Len Mod feature crops the footage in to allow for the stabilisation so you will need your camera to be slightly further away from you compared to if you have been using it previously in Superview or even Wide mode. Normally somewhere between 4-6m up the lines will work best. If you have a high "V" line setup, place it just above the split. For those kites with a low V, place it further up the lines which effectively will give you a slightly higher V point but should be fine for filming over a short period of time.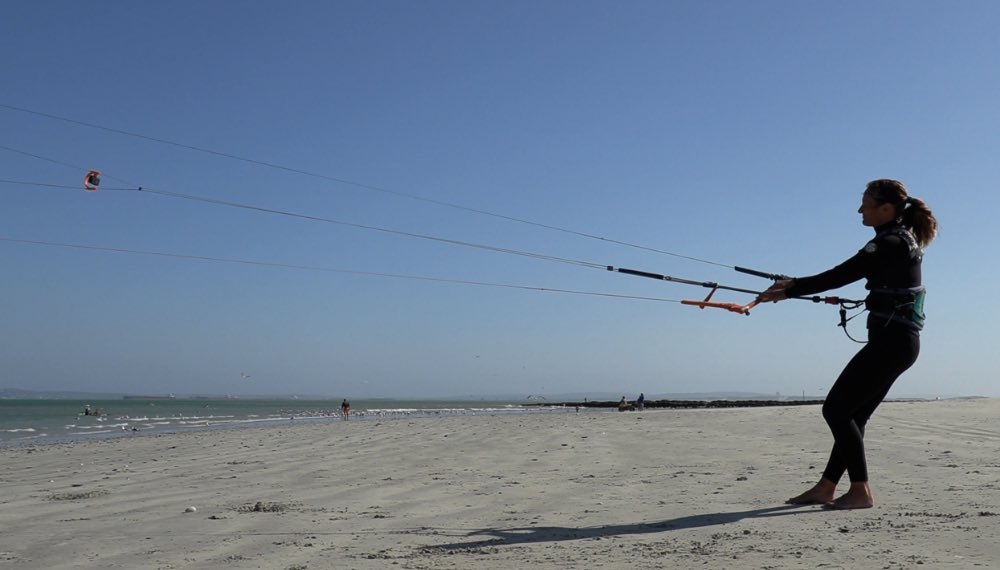 You want to ensure the rider is no larger than this in the shot: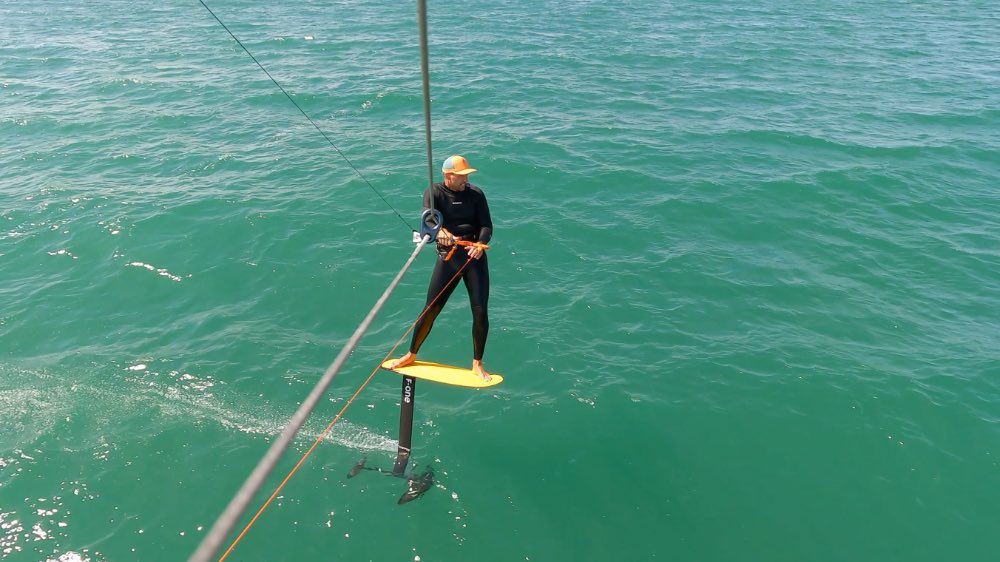 Which should mean that no part of yourself, your board (and foil if kitefoiling) ever goes out of shot. It also means we'll be able to see the horizon when the kite is lower which we can use to infer the kite position.
As with all GoPro filming you might need to pay around a little to get it all set up correctly but then its pretty quick to strap it on for 20-30 minutes get a few shots and then come have a Virtual Coaching session.
You can find out more about how Virtual Coaching with Rob Claisse, works and how to sign up here. I'm currently taking sign ups for the anyone who wants a quick and convenient way of improving their Kitefoiling. I'll be launching Kitesurfing and Kiteboarding virtual coaching in the near future – give me a shout if you have any questions.